I like Jeeps. I have had three Jeeps so far. My first was a 1984 Grand Wagoneer that I bought right after high school. I loved it. It was so unnecessarily huge. I eventually sold it for parts to some guy in WI. Sad to see it go.

My next Jeep was a 1984 CJ7. It had it's share of problems but again I loved it. Part of being a Jeep owner is accepting that you are going to have some work to do to keep your Jeep on the road. I did a few upgrades to the CJ including new body panels and some stereo improvements. New shackles and leaf springs gave new life to the CJ also.

I sold the CJ because I bought a 1997 Sahara Edition TJ (Wrangler) in the summer of 1999. I had wanted a TJ since they were introduced in 1996. So instead of dumping money into the CJ, I decided to get the TJ and just make monthly payments. It has been broken into twice, both times within a month of each other.

My TJ has a 4L inline 6cyl engine and a 5-speed manual transmission. I put on 31" BFGoodrich All-terrain tires and nerf bars in the summer of 2001. Before the stereo was stolen I had a Pioneer CD/tuner deck installed. I have the dash speakers, the soundbar speakers and two Rockford Fosgate subwoofers (behind the back seat, in a bolted down box) running through an Alpine amp underneath the back seat. This is the first Jeep I've owned where I can actually hear the stereo clearly at highway speeds.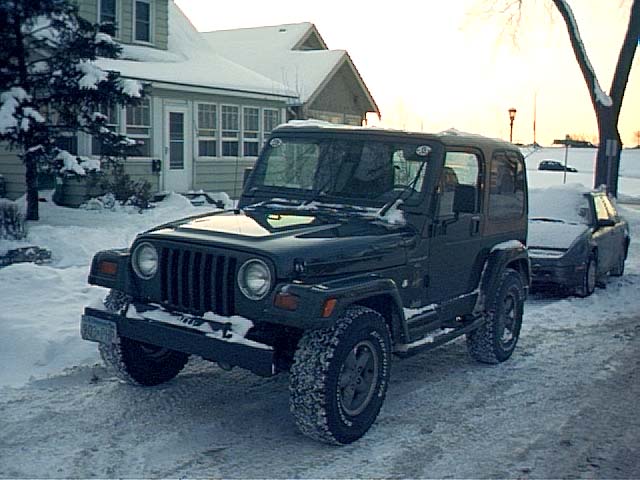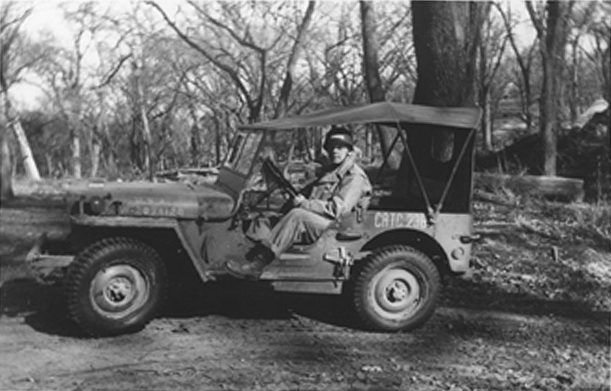 My Grandfather in WWII.